News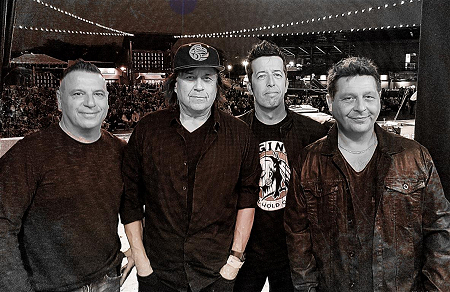 ---
Eagle & Hawk is honored and excited to be performing at the Juno Kick-Off Concert March 12, 2020 at the Coors Event Centre in Saskatoon Saskatchewan.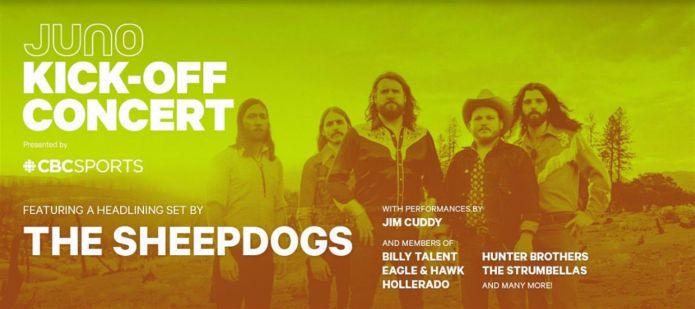 ---
Eagle & Hawk will be performing Live Stream at Village Idiots Live @ The Roslyn
---
With deep sadness we say goodbye to our dear friend Gerry Atwell.
IN LOVING MEMORY
You're Presence we Miss
YOUR MEMORY WE TREASURE
Loving you Always
FORGETTING YOU NEVER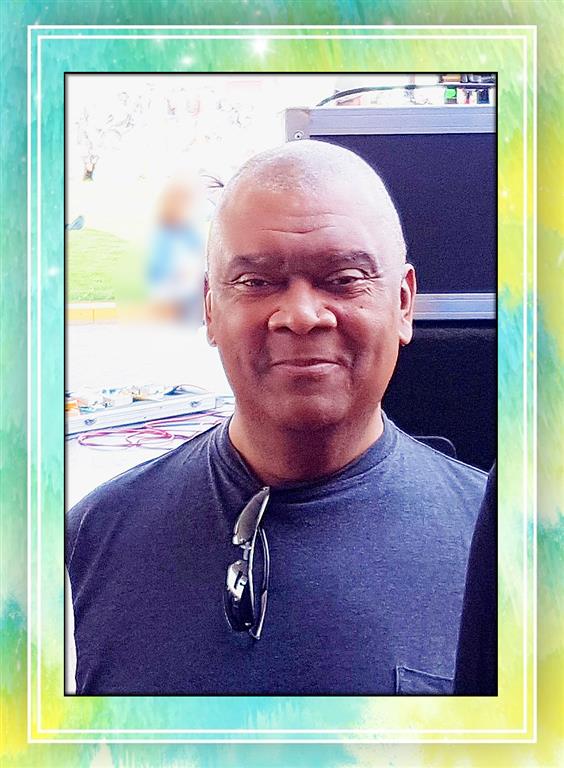 ---
Eagle & Hawk was featured in Say Magazine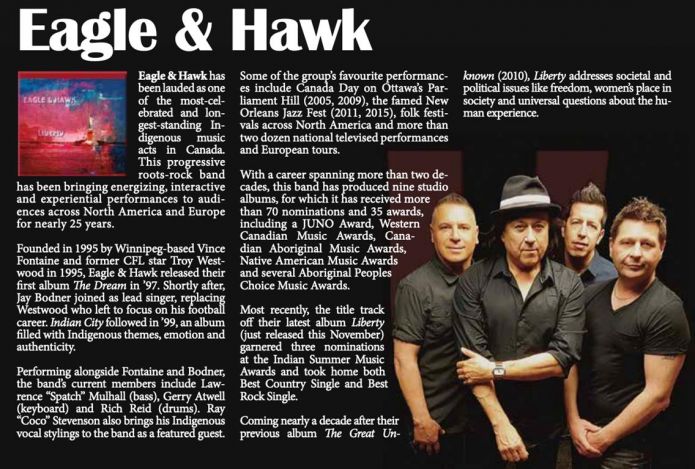 ---
Official Press Release for Eagle & Hawk's Liberty can be read online here.
New music
Reviews of this week's CD releases
Posted: 11/21/2019
ROCK
Eagle & Hawk
Liberty (Independent)
Surprisingly, it's been nine years since Eagle & Hawk released new material. The Winnipeg-based Indigenous rock band has certainly been active over the years, touring summer festivals and playing prestige gigs such as this year's Canada Day show at The Forks with the Winnipeg Symphony Orchestra, and singer Jay Bodner and guitarist Vince Fontaine always seem to make the scene at the Juno Awards, where they are regulars on Jim Cuddy's Juno Cup hockey team.

Last year, E&H marked 20 years as a touring band, CBC commissioned a documentary and core members Bodner, Fontaine, bassist Spatch Mulhall and drummer Rich Reid were inspired to start writing again. The result is Liberty, a seven-song collection of six new tunes and a rich re-recording of Song for the Sundancer (called simply Sundancer here) featuring new vocal tracks from Pamela Davis, Neewa Mason and Shannon McKenney.
Co-produced by Fontaine and longtime collaborator Chris Burke-Gaffney, Liberty is a showcase for Eagle & Hawk's greatest attributes — this is a solid, tuneful rock group whose knack for rousing choruses and tasteful playing appeals across generations.
The band's not afraid to make statements, either, and there are plenty on this record. Opener Great Divide addresses the social, political and racial divisions of our world, Liberty lambastes U.S. immigration policy under Donald Trump, while She's Come of Age celebrates the strength of women and Spirit, an all-too-brief instrumental, is an acknowledgement of the power of Mother Earth.
STREAM THESE: Great Divide; Liberty; Sundancer
— John Kendle
---
Eagle & Hawk is excited to announce their new album Liberty .
Liberty, takes a pointed look societal issues including, liberty, freedom, the rise and presence of women in society, the great divide and other universal questions of the human experience.
Now available on CdBaby iTunes Bandcamp
Listen on Spotify.
---
We are thrilled that Eagle & Hawk's latest single release "Liberty", takes home 2 Indian Summer Music Awards for the best Rock single and for the best Country single.
Thank you Milwaukee!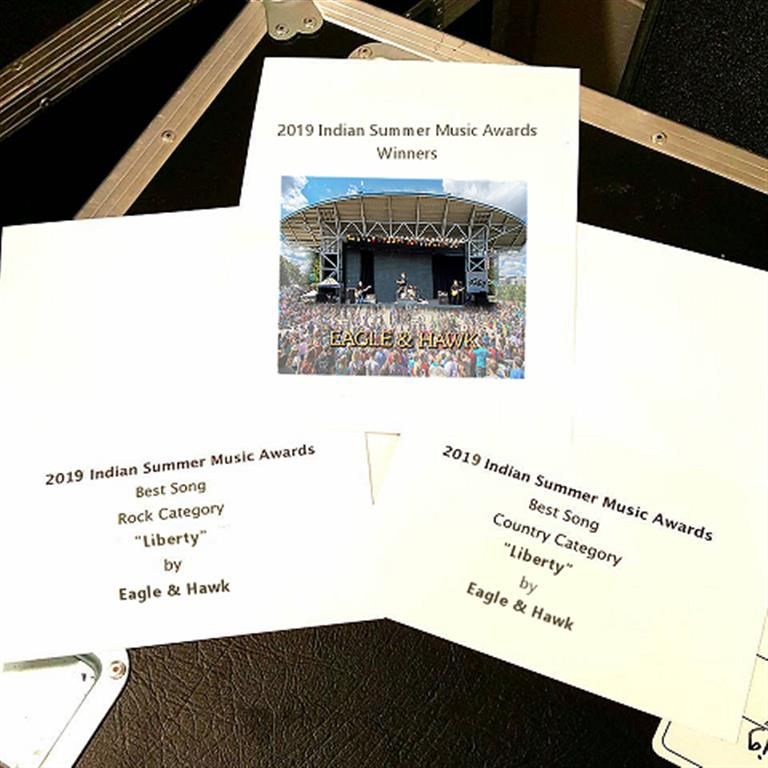 ---
Vince Fontaine along with Chris Burke-Gaffney pick up an Award at 2019 Indigenous Music Awards for Best Producer/Engineer for Sandra Sutter - Cluster Stars album.

---
Eagle & Hawk have a new single release "Liberty"
Liberty is available through CDBaby Google Play Amazon Music and can be listened to also on Spotify.
Send in your request to NCI FM Radio
---
Eagle & Hawk celebrated 20 Years of Fun, Music and Memories with a 20 Years Best of CD Launch at the West End Cultural Centre in Winnipeg Manitoba.
Eagle & Hawk 20 Years Best Of...CD available at iTunes or CdBaby
---
---
Eagle & Hawk are celebrating 20 Years of Fun, Music and Memories with a 20 Year Best of CD Launch at the West End Cultural Centre on Wednesday, November 28.2018
Tickets can be purchased here.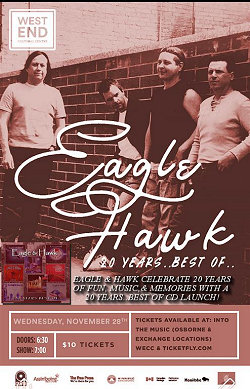 .
---